You can expect the same great food and service you have come to know from Harrington's. Plus a newly expanded catering menu for your home, group or business needs. Our deli has fresh and homemade meats and salads along with from scratch soups and sandwiches. Come in and try one of our daily hot lunch specials.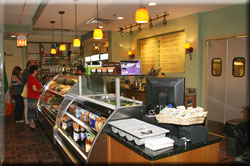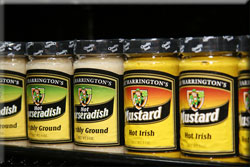 Sliced Corned Beef Whole Brisket
Sliced Corned Beef All Lean Brisket
Corned Beef By The Brisket Regular
Corned Beef By The Brisket Lean
Pumpernickel Bread
Rye Bread
Sour Dough Bread
Harrington's Horseradish
Harrington's Hot Irish Mustard
Harrington's Mustard
Dill Pickle Spears
If that's not enough, we also offer Irish specialty
foods, gifts and Irish imports.